As business rebounds, manufacturers are once again wrestling with an industry-wide talent shortage. As a service to our customers, we recently asked an expert to share some proven strategies for making—and keeping—good hires.
We're grateful to Mike Schaefer, VP of Sales at FactoryFix—a hiring platform just for manufacturers—for joining Amper CEO and Co-founder, Akshat Thirani, for a recent webinar on the subject.
Attendees learned lots of useful (sometimes surprising) information, including what makes manufacturing recruiting so tough, proven solutions for hiring success, and how to get the most from new talent.
For starters, did you know that:
Manufacturing Talent Stays Off the Grid
Many operators don't want to be stalked by recruiters, especially on the job, so they avoid LinkedIn and, frequently, social media. That's often why they're hard to reach.
95% of Job Board Applicants Are Poor Fits
If you post on all-purpose job sites, you undoubtedly attract unqualified applicants—but why? These boards make it so easy to apply, job hunters do so freely (and sometimes unintentionally), wasting everyone's time.
You Can Keep Your Best Hires by Sharpening their Skills
If you don't have data-driven systems in place for measuring productivity and performance, it's hard to know how your new hires are doing—and how to best advance their success.
The good news is, there are solutions. It is possible to attract top candidates—and then empower them to keep growing!
9 Ways to Attract Great Candidates
Many traditional recruiting strategies are no longer effective—here's how to update them.
Treat Job Posts Like Advertisements
When demand for talent exceeds supply, employers need to hustle to stand out. Ask existing employees why they love the company, and make it your hiring "brand promise." Partner with your sales and marketing people to frame the company as an employer of choice.
Keep Job Ads Brief, but Specific
Most manufacturing candidates quickly scroll through job posts on mobile devices, so long posts don't keep their attention. Shaefer recommends making job posts 700-2,000 characters long.
Make each post job-specific and directed to the person you want to reach. Always include the job's:
Level – senior, entry level, etc.
Function – i.e., machinist, operator, inspector
Department – like CNC, sheeting, or quality
Emphasize Duties Over Qualifications
Many job posts are overly-focused on qualifications, many of which are meaningless. Who doesn't "communicate well with others?"
It's more effective to describe the position's day-to-day duties. Don't use internal jargon; keep it simple and universal. Let people know exactly what they're applying for.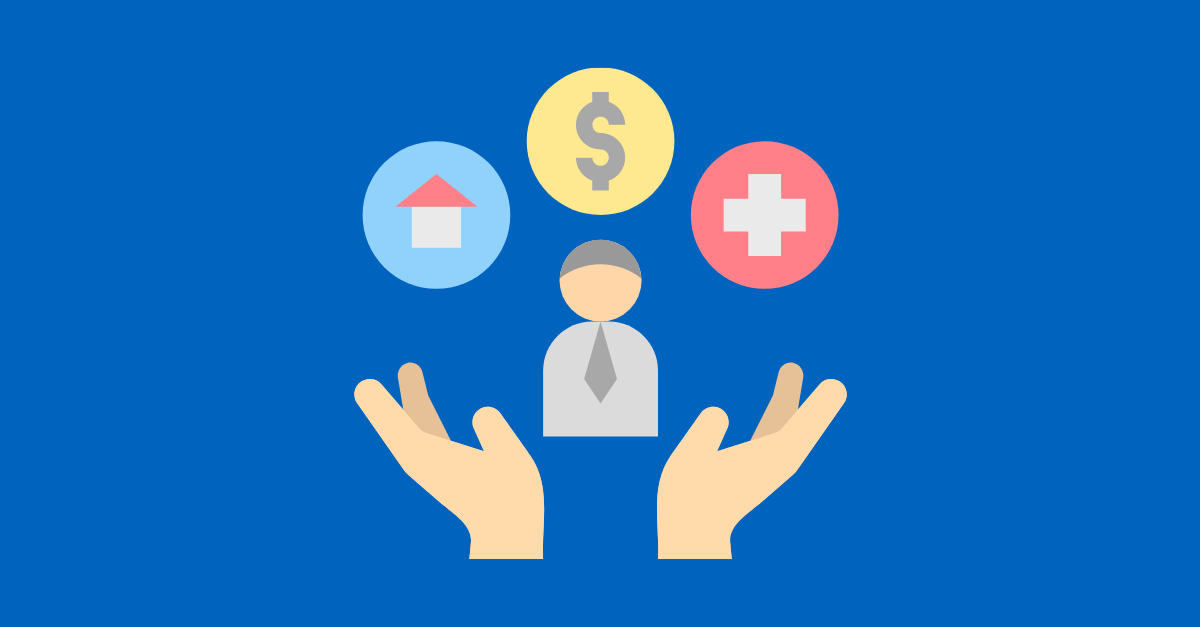 Set Competitive Salaries
According to Shaefer, pay is the most powerful lever you have—and yes, many workers will consider new jobs that pay better.
If you can pay competitively—even just $.50 per hour more—you'll attract better candidates. Find a partner like FactoryFix that can source local pay data for you, so you can see how you rank in your market.
And before you say, "we can't afford it," consider the big picture. How much more productive you could be if you operated at capacity?
Include Pay in Job Posts
If you are offering competitive wages, broadcast it. Even if you aren't, specify a salary range. Why: jobs that include pay rates get more responses than those who don't, period. Don't be that employer that requires someone to take time off, just to learn that you're offering less than what they already make.
Improve Your Application Process
Complete your company application on your own mobile device and sample the applicant experience firsthand. Are there ways to make it easier/faster?
Include several open-ended questions that allow applicants to share specific skills, such as "what types and brands of machines have you operated?" and "have you ever made similar parts?"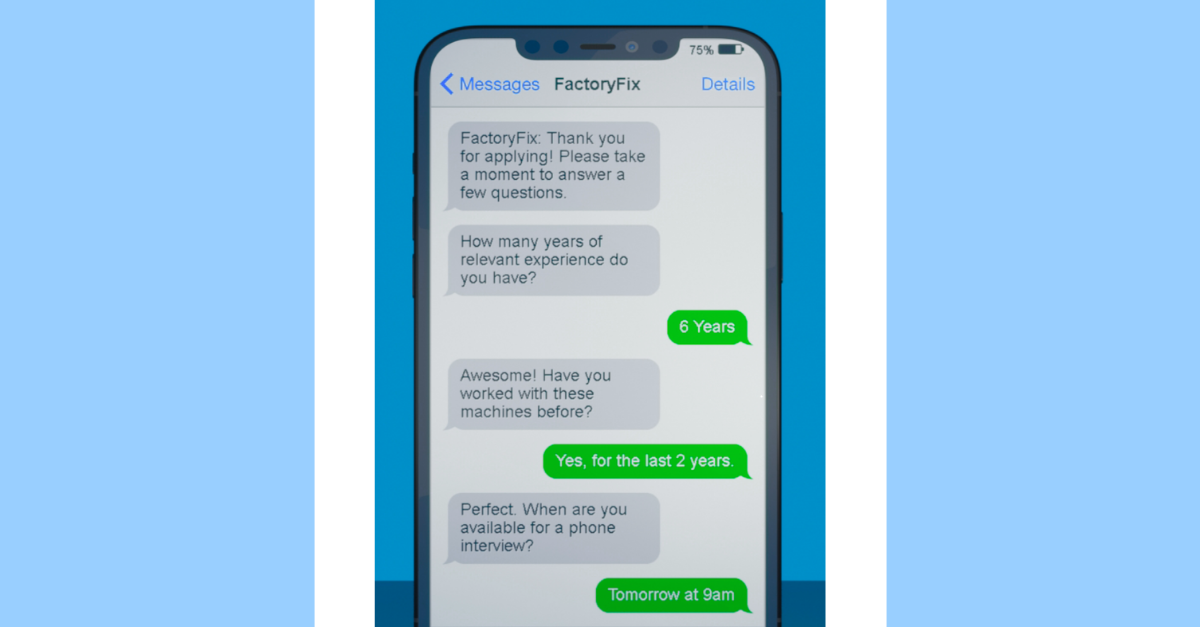 Leverage Text Messaging
For more—and faster—responses, communicate by text messaging. According to Shaefer, 98% of recruiting texts are opened, compared to 20% of emails. In manufacturing, the best candidates aren't sitting at a desktop.
Don't want your people texting from personal smartphones? Services like FactoryFix allow employers to text candidates via their platform.
Promising Applicant? Move Fast!
There's a saying: good talent stays on the market for just a few days, but won't reappear for a few years. When you receive a promising application, respond immediately. If you wait beyond 48 hours, it may be too late.
Use Your Website to Sell Your Company
Your website should have a compelling, contemporary careers page that promotes you as a great employer. (Once again, partner with your sales and marketing people to develop your messaging.) Also, promote what you make and how it's used—this can be a compelling driver.
Keep Your People Growing Once They're Hired
Once you bring talented new hires aboard, the best way to keep them is to maximize their potential.
You might want to establish a skills matrix for your workforce, rating each employee's ability to perform specific tasks—such as setting up, programming and operating various machines—on a scale of 1-4. This reveals where coaching is needed.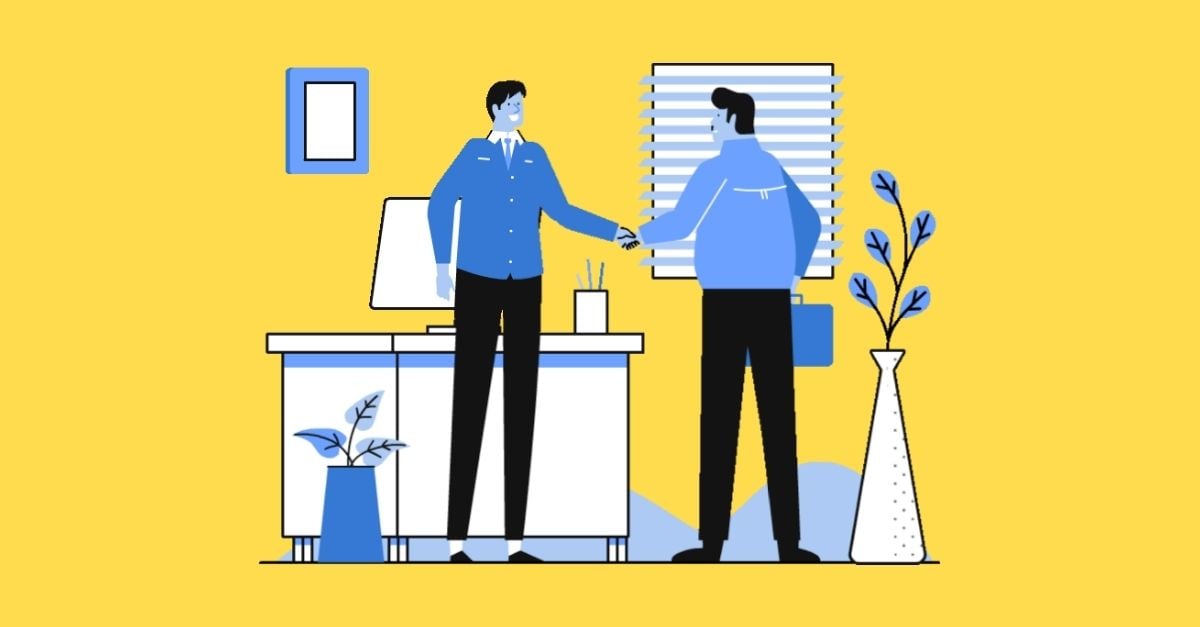 A good machine monitoring system like Amper can help you gather this data, while empowering workers to improve their skills and productivity.
For example, it can help you conduct a process study, measuring how long each step of a given job takes and where the bottlenecks are, so your team can address them.
In addition, your OEE system may offer a real-time communication tool that allows operators to connect with support teams more quickly—while collecting the results for review.
It should also allow you to collect production data like uptime and downtime. This will surface training opportunities, while inspiring workers to raise their scores. Remember, younger workers are eager to embrace technology on the job, and a great OEE system demonstrates that you run a modern, tech-savvy shop.
But Wait, There's More!
For more detailed information about these tips, watch the entire webinar.