Doing more with less—that's exactly what many manufacturers are focused on now, and with good reason. According to NAM's third-quarter 2020 Outlook Survey, nearly 83% of manufacturers have taken a financial hit as a result of COVID-19. In fact, 62% don't expect revenues to fully rebound until 2021 or later. In the meantime, manufacturers need to make the most of every resource they have—and that includes their workforce.
For some, this may entail a change of perspective. According to Bob Chapman, CEO of the $2.5 billion manufacturing powerhouse Barry-Wehmiller, some manufacturers have been managing their workforce backwards, forever urging employees to be more productive, without providing the tools, training, and motivation to do just that.
Historically, the most successful manufacturers make a point of taking exceptional care of their people, while investing in their development.
Furthermore, the benefits are two-fold. Not only will upskilling the workforce improve day-to-day operations, it will help employers overcome one of the industry's most pressing challenges: the rapidly-growing skills gap.
According to a seminal Deloitte study, if the industry continues at its current pace, we'll face a worker shortage of 2.4 million over the next decade. Manufacturers that offer workers more than a paycheck—that make a factory career engaging and rewarding—are those that will attract the most qualified people.
So, how can manufacturers go about developing their workforce? In an Amper webinar, our CEO and Co-founder, Akshat Thirani, outlined a number of viable strategies, including these.
Conduct a Workforce-Wide Skills Assessment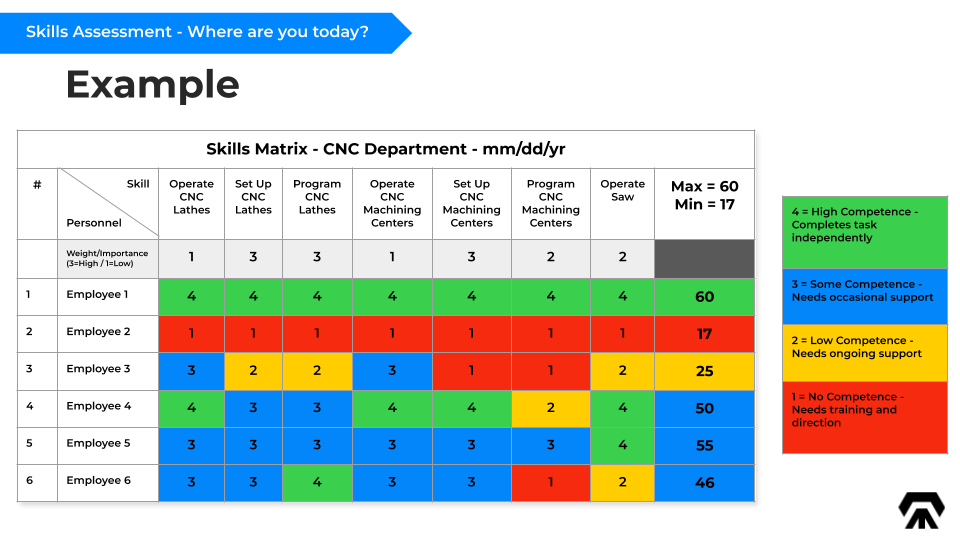 Employers can't effectively improve their workers' skills until they know what they are, so the first step is to establish a baseline.
One way to do that: for each department, identify, say, the top 5-7 essential skills. Then, create a rating system—say, a simple four-point system, where each workers' skill level is ranked from one to four.
From there, managers rate each team member on each core skill. Now it's easy to create a skills matrix by department—revealing training and/or hiring needs at-a-glance.
By conducting a skills assessment annually, manufacturers can systematically upskill their workforce.
Engage in Continuous Training
That skills matrix serves as a roadmap for developing a company-specific training program. Employers can use it to create a curriculum that meets current and projected needs.
Manufacturers are wise to encourage internal certifications, while promoting cross-training and upskilling on various types of machines. Beyond raising productivity, this supports hiring and retention initiatives. In one LinkedIn study on workplace learning, a staggering 94% of workers said they'd remain with an employer longer if it invested in their development.
Create a Culture of One-on-One Coaching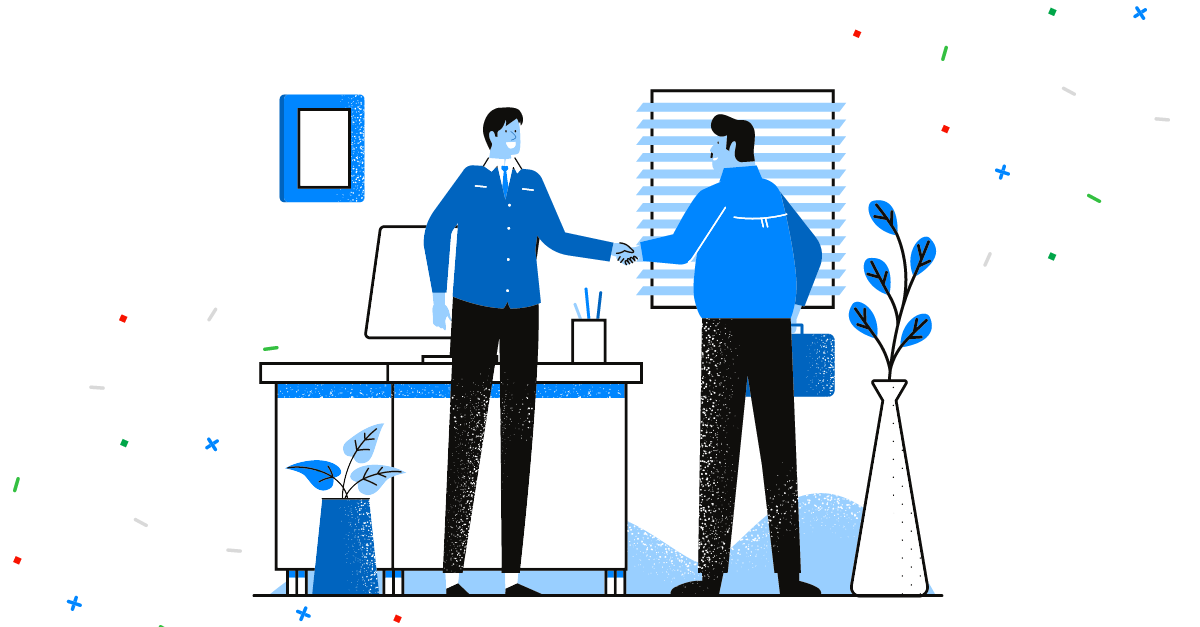 However, training alone isn't enough. In a recent Microsoft study, managers were found to average just 30 minutes of one-on-one time per employee over a three-week period. That's just 10 minutes per 40-hour workweek! Research indicates that the more facetime workers receive from their managers, the more engaged they'll be.
By establishing standards of coaching time for managers, employers will not only elevate operators' skills, but engagement levels.
Provide Operators with Real-time Support Resources
Many operators become frustrated when they can't get help or supplies when needed—and of course, such delays result in downtime.
The solution: create procedures for requesting help and managing responses. In addition to making written and visual instructions readily accessible, manufacturers should create a process for requesting assistance, whether by phone, text, radio—or even through their OEE tracking system, when that's an option, as it is with Amper.
Not only will this slash downtime, it will empower operators to improve their productivity.
Upskilling Today's Workforce—While Attracting Tomorrow's
While there are many steps manufacturers can take to improve their outlook, optimizing the workforce offers one of the greatest ROIs. It will allow them to do more with less today, while establishing them as an employer-of-choice in the escalating talent war.
And that's important, not just to individual firms but to their communities and the economy at large.
In the words Jill Thiede, Associate Dean of Engineering Technologies at NWTC, "Manufacturing is the backbone of the economy, and the jobs created from the industry are what fund communities—the schools, parks, and programs."
"It offers a better way of life for a lot of people."
For more ideas on attracting skilled workers to your firm in the process, watch Amper's 25-minute webinar on doing more with less.